Xorion LogoMatik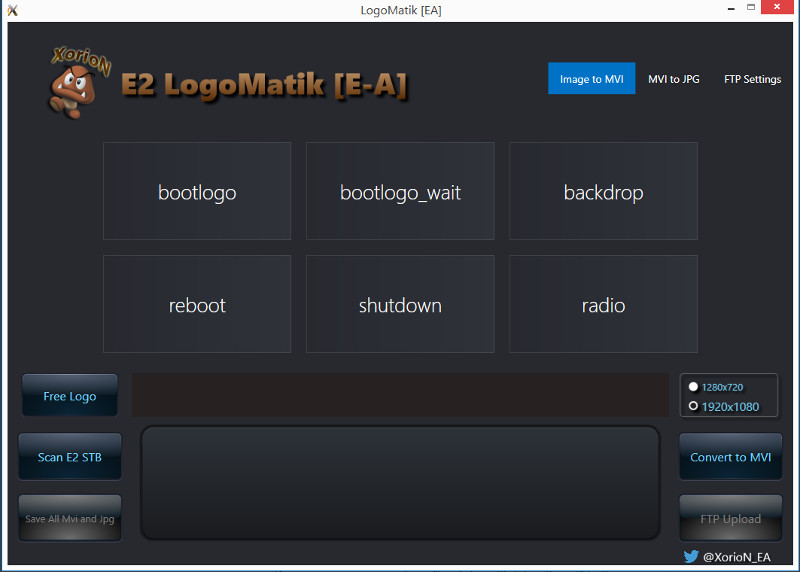 This link downloads a self extracting .rar file (for Windows PC).
Once installed enter your box ip and username / password in the ftp settings.
Click the "Scan E2 STB" button you can retrieve all the logos of your device, save them as images and MVI, and modify and send back to your device again.
If you see a name such as "backdrop (link bootlogo)" in the name of the logos you get from your device, that image is the same as the bootlogo image, and uses the same mvi as the bootlogo.mvi file. Already in the program that logo can not be changed and will appear blurry. You can also see in the picture above.
If you change the logo of your device, you must convert it to MVI with "Convert To MVI" button before sending it with "FTP Upload" button, then you can send your device.
With Free Logo button, you can save the desired pictures by converting them to MVI file without connecting your device.
With the "MVI to Jpg" button on the top right, you can convert the selected MVI file to a picture and save it as picture.