Thought id share this and a few other pix with you.
She shed the other day and i had sprayed her and her tank, well as the tank misted up she started moving around and it looked like she was drawing on the glass with her nose LOL
Photos is not very clear as it was dark, but well you had to see it as she did it to see what i meant, i should have videoed it, but took a pic instead with my phone.
I also took some updated one of her to show you how big she has got. Hope you like
oh and whilst i was at it a picture of one of her sisters - belongs to a customer in our shop - see the size difference and these were from the same clutch of eggs - IF my Bino had eaten as a baby then she may be similar to this size - thankfully shes not lol!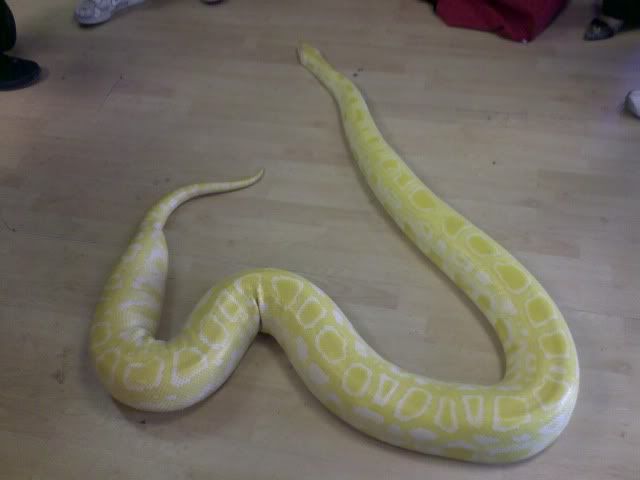 Last edited: