Torrent streaming is known to pc users to watch movies,series and listening to music through many pc torrent clients like bittorent and utorrent.Torrent streaming characterized by high quality,4k,3d and nearly no interruption.
Torrents client is available for enigma2 since longtime through popular multi platform transmission engine but unfortunately transmission is heavy for enigma boxes means freezing if you want to download more than two torrents at same time also lack of sequential download which mean you can play only downloaded movie torrent after completing download.
recently popular torrent engine bittorrent introduced c++ library libtorrent ,the features of this engine is light for enigma2 and has feature of sequential download.
For now the only enigma2 plugin install and uses libtorrent is TSmedia through many torrent addons,to enjoy torrent streaming experience download free known plugin TSmedia and libtorrent library will be installed during setup.
to start download and watch torrent movie with high quality go to TSmedia/movies& series and download on of the torrent addons mentioned in the follwing paragraph
YTS-YIFY torrent addon
Here you can browse and download YIFY movies in excellent 720p, 1080p, 2160p 4K and 3D quality, all at the smallest file size. YTS Movies Torrents
instant subtiles for prefered language
subtitles for any language through subssupports
*****************************
plugin Name:movies_ytslt_1.0.8
*****************************
movies_ytslt_1.0.8
subsection:general
group:movies
ratings:5
Name:YTS YIFY
Version:1.0.88
Author:TSmedia Team
Description:Support
*****************************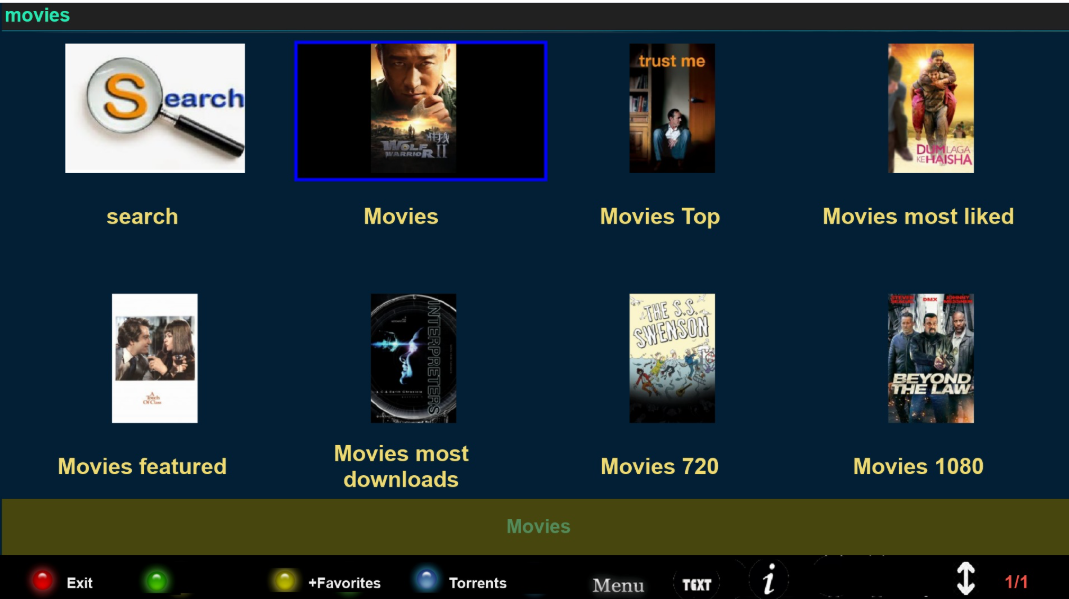 if torrent downloading is restricted in your country use any
vpn
service
to install TSmedia and libtorrent just put this command in telnet window(putty,dcc) after making connection with your stb
Code:
wget "http://www.tunisia-dreambox.info/TSpanel/software_official/installer.sh" -O - | /bin/sh