Gennady Golovkin and Canelo Alvarez will face each other in a much-anticipated rematch on May 5.
Golovkin (37-0-1, 33 KOs) and Alvarez (49-1-2, 34 KOs)
could not be separated by the judges after their world middleweight title bout on September 16
, although the final decision was booed by the crowd at the T-Mobile Arena - with many favouring the work of the undefeated Kazakh.
The pair will face each other again on the Mexican national holiday of Cinco de Mayo for the WBA (Super), WBC, IBF, IBO, The Ring and vacant lineal middleweight titles, with the venue still to be announced.
Alvarez has vowed to knock out his opponent when the two meet later this year.
"I'm delighted to once again participate in one of the most important boxing events in history," said the Mexican.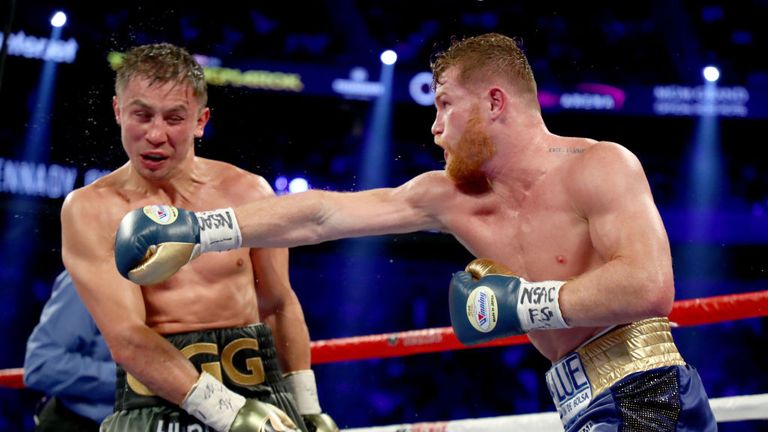 The pair's previous meeting ended in a controversial draw
"This second fight is for the benefit and pleasure of all fans who desire to see the best fight the best. This time, (Gennady) Golovkin won't have any excuses regarding the judges because I'm coming to knock him out."
Golovkin insists he deserved to win his first bout with Alvarez and has vowed to set the record straight this time round.
"I am ready to battle Canelo again and am happy he took this fight again," said Golovkin. "This is the fight the world wants. This is the fight boxing deserves.
"I didn't agree with some of the judges' decisions in the first fight. This time there will be no doubt. I am leaving the ring as THE middleweight champion of the world."