Just had a brief look and haven't seen this posted. The LiveScore app will broadcast all Champions League Games for the next 3 years!
'Throughout the term of the three-year deal, commencing at the start of the 2021-22 UCL season, LiveScore will be the exclusive free-to-air broadcaster of 104 UCL fixtures per season in Ireland'
Just checked, streams are great and you can cast too!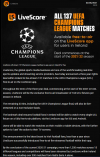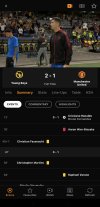 Last edited: